What wisdom do you offer to young women as they seek to find their own strength, power and confidence in the world?
As part of a leadership development fellowship, someone recently asked me, "Angela, when do you feel most powerful?" After thinking for a while, I responded with two very different examples: when I perform as a backup singer for an amazing local female singer/songwriter, and when I lead a group of talented, engaged people collaboratively toward a common goal. Both, for me, illustrate how much I derive strength, power, confidence, and joy from the challenge and accomplishment of being part of a high quality team, and from teaching and learning, whether a new song, a new skill, or a new way of thinking about the world. My passion for my chosen field of education is a fundamental part of who I am, so I draw strength and inspiration from the young people I advise, mentor, serve, and admire, and from educators and activists who share my passion for making positive social change. I also admit that "dressing up" makes me a little more confident – a takeaway from being raised by an African American mother in the South.
As a feminist, educator, and leader, I think a lot about how to draw on my own background, strength, and skills to help achieve gender, racial, and other types of equity in education, in my community, and in my life, and how to empower young women to do so as well. I have a few pieces of advice that I give when speaking to groups of young women leaders seeking to find their own strength, power, and confidence in the world:
Find your passion and follow it. Think about what brings you joy, and do more of it. We are most confident when we know we are good at something.
At the same time, don't be afraid to fail forward. We learn from doing, and the best inventors, entrepreneurs, and change agents build on their mistakes.
Figure out how to say no – strategically, gracefully. Constantly taking on more than you can handle does not make you Superwoman, it just saps your strength and effectiveness.
Seek out mentors. Identify people you admire professionally and/or personally, ask them to coffee, find out how they are successful, and, if they agree, build a relationship with them. Good advice and networking go a long way.
Finally, cultivate a handful of people (friends, family, partner) who are in your corner no matter what. They should tell you when you are wrong, give you advice when you need it, and ultimately support you toward your goals.
To make change in the world, women need to find our own power sources to recharge, regroup, and reboot. By tending our own gardens and finding our own strength, we can be best prepared to support the next generation of leaders.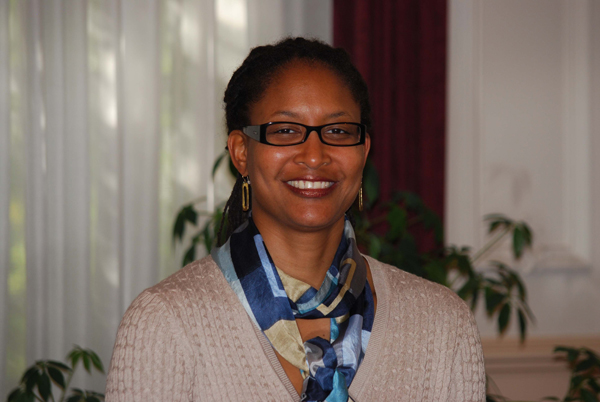 Angela Romans is a lifelong educator whose career focus has been on increasing college readiness, access and success for underserved youth. She is currently principal associate at the Annenberg Institute for School Reform, a national education policy research and reform support organization. Romans worked most recently as education advisor to Providence Mayor Angel Taveras and spent many years in the Brown University admissions office. After earning degrees in biomedical engineering and education at Harvard University, Romans taught math and science in alternative public high schools in Boston and New York City. She is chair of the award-winning Board of College Visions and is an Annie E. Casey Foundation Children and Family Fellow.
photo by Agapao Productions