YWCA Rhode Island recognizes women in industry, culture and public service
event underwriters and attendees – thank you!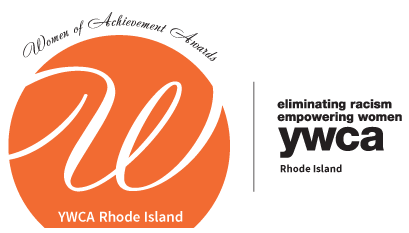 Eleven women and an organization were recognized for their accomplishments promoting peace, justice, freedom and dignity at the 13th Annual Women of Achievement Awards Luncheon, held November 14 at Kirkbrae Country Club in Lincoln. Deb Ruggiero served as the event emcee.
Congratulations to the 2017 honorees. YWCA Rhode Island appreciates the underwriters and attendees celebrating the following Women of Achievement and Organization of the Year: LeeAnn Byrne, Chanda Womack, Alison Eichler, Henrietta Tonia White-Holder, Anne Grant, Vanessa Volz, Deloris Davis Grant, Elin Torell, Marta V. Martínez, Julie Nora, Pilar McCloud and NEARI – Children's Fund Gingerbread Express.
Women of Achievement Awards are recognized nationally. They bring attention to the accomplishments of women in industry, culture and public service in local communities. For additional information, visit www.womenofachievementRI.org.
major
Blue Cross Blue Shield of Rhode Island
Navigant Credit Union
Northwest Woolen Mills / Heat Smart
shining
Eastern Insurance
sincere
BankNewport
CRM Modular Homes
Foster Forward
Nation Wide Construction Corp.
Neighborhood Health Plan of Rhode Island
Pawtucket Credit Union
Providence College
RI Community Food Bank
Roger Williams University
sister/brother
Big Brothers Big Sisters of the Ocean State
Dr. Day Care
The Law Office of Susan Gershkoff
Opportunities Unlimited
smile
AWE
Rubén & Carrie Bridges Feliz
Bryant University Women's Summit
Gloria Gemma Breast Cancer Resources Foundation
Lincoln Pest & Property Solutions
O'Keefe Building Maintenance
Sansiveri, Kimball & Co., LLP
the many guests of the Honorees
donation
Lori Anderson
Pannone, Lopes, Devereaux & O'Gara LLC
Deborah L. Perry, President/CEO YWCA Rhode Island
Barbara Sokoloff Associates, Inc.
Betsy Shimberg
in kind
Crown Trophy, plaques
Park Square Florist, Inc., corsages
Deb Ruggiero, emcee
Swarovski, gifts