What wisdom do you offer to young women as they seek to find their own strength, power and confidence in the world?
From the Desk of Ann Keefe, SSJ
Dear Young Woman of many cultures, languages, and history:
My apologies for not having written sooner. So much has happened. I know, no excuses!
If it is advice that you seek. I certainly hope that you will take these words to heart. After all they are coming from mine. And you did ask.
Our world could stand for you to help open eyes and hearts and design a way to engage in the work of justice and peace. You are a leader and are capable of social change for justice. Choose wisely. I am confident that you have already begun this life's work for justice. Find a way to refresh yourself, be strong.
Your work for peace will be tested. Too, often far away places are just that, far away. The faces of people all become one. Don't lose heart. Stand up and with those most vulnerable. You know, and I have said this to you before, nonviolence is for courageous people and you are courageous! Did you participate in the vigils for peace and no bombing? Good for all of us to stand together for peace.
The desire for peace is near, there are people searching for peace and I am sure you have met them. If you haven't, meet them! Is peace so hard?
Have you met the children in your neighborhood? Their eyes speak volumes as they struggle with education and poverty. O, did you get a chance to volunteer at your library? The children will really enjoy you. You have a sense of humor and your kindness is so welcome.
Have you had time to talk with your little sisters, your Mother and other women in your family? Don't forget your Grand Mother! Call them by name so never to forget. Create opportunities to be with them, learn from them and enjoy them. Time goes so quickly.
Nothing will stand in the way of your life if you seek counsel from the wise, trust your instincts, and be generous, greed has no place in success. Remember you are courageous and strong!
Time to close. This letter of love is short but I hope, thought provoking.
I hope that it is not too late to ask how you are. And since we have a lot more to talk about, lets have tea sometime. Thanks for asking what I was thinking about and hope that my responses helped. I hope that I wasn't preachy.
Peace,
Ann Keefe, SSJ
PS: Your turn to write.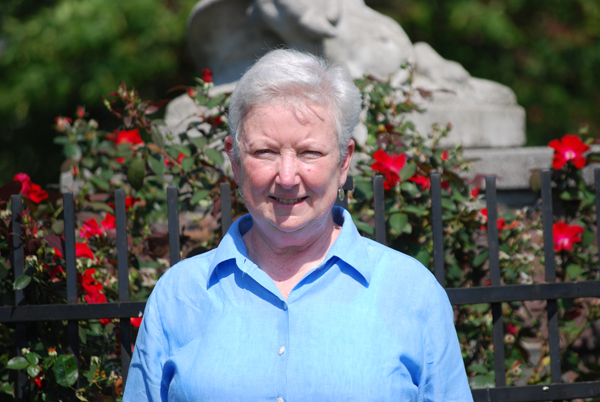 Sister Ann C. Keefe, of the Sisters of Saint Joseph of Springfield, Massachusetts, MSW Fordham University, 1982, has been a teacher and school social worker since 1970 and, for the past 30 years, parish minister at Saint Michael's Church, Providence. She is a founder or co-founder of numerous organizations including the Institute for the Study and Practice of Nonviolence, Providence CityArts, The Good Friday Walk for Hunger and Homelessness, AIDS Care Ocean State and Open Doors, reflecting her belief that the faith community can lead people to justice and peace without institutional church control. She serves on many City of Providence committees and is the chair of the Providence Human Relations Commission.
photo by Agapao Productions