What wisdom do you offer to young women as they seek to find their own strength, power and confidence in the world?
The best words of wisdom that I offer young women as they seek to find themselves are not words at all. They are my actions. They are my attention. They are my privilege that is shared with them. I live my life in a way that models a can do philosophy. I try to always make time to ensure that I am paying it forward and there is not a better way to do that than by mentoring and just being there. As a woman and a Latina I am acutely aware of the barriers that society can impose. Whatever doors I can open, figuratively and literally, the more of us will experience success and hopefully inspire the next generation.
My strength and confidence comes from deep inside. Being a daughter of immigrants, forming my own family, living the American Dream, having strong mentors along the way, being a product of adversity is my power. I refuse to let it be anything else. I believe whole-heartedly that we have a responsibility to ourselves, to each other and to this world to always do the very best we can in whatever we decide to do. As a generalist I love to learn about a myriad of issues. I love to learn something new everyday. My greatest confidence comes from the lessons learned and the lessons still to come.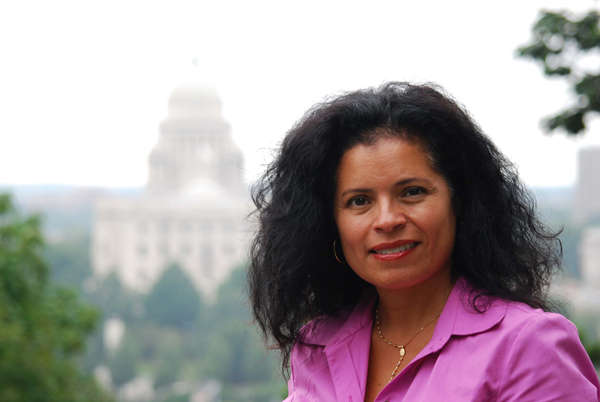 Anna Cano-Morales, is chair of the Central Falls School District board of trustees. She served on the Rhode Island Board of Regents for Elementary and Secondary Education from 2008-2011 and on the executive board of the University of Rhode Island Foundation from 2009-2012. During a decade as associate vice president for grant programs at the Rhode Island Foundation, she led the Hispanics in Philanthropy initiative. Currently the director of university relations and of the Latino Policy Institute at Roger Williams University, she also has served on boards for Gateway Healthcare, the RI Latino Political Action Committee and RI Civic Fund. She and her husband, William Morales, have two sons and live in North Providence.
photo by Agapao Productions