What wisdom do you offer to young women as they seek to find their own strength, power and confidence in the world?
One of the consequences of growing up in a large family is that you are constantly identified as one of the "pack" and you don't really have the benefit of developing your own identity until you break from the "pack". This was my experience in the mid 1970s after growing up with nine siblings, graduating from high school, marrying and giving birth to two children, followed by domestic differences that led to divorce and the responsibility of raising my two adoring daughters on my own. Throughout those challenging years, I learned many personal life lessons, a few of which I share here.
The most important personal life lesson I learned was to trust in God with all my heart, in every area of my life. I knew God growing up; having spent my childhood attending church services and engaging in many church activities, but it was during my early parenting years that I really came to know God for myself. Those were very difficult years. I struggled financially, worried profusely, and prayed continually. And, I know that God answered my prayers throughout those precious years because all my needs were met and He gave me the strength, power, and confidence I needed to succeed throughout my personal and professional life.
I also learned that it is important to surround ourselves with positive, supportive, encouraging people. I have been fortunate over the years to have such people in my life. My parents were a very positive influence in my life. They emulated such values as commitment, responsibility, hard work, and integrity. I attribute my strong work ethic and determination to succeed at every task I undertake to the loving guidance they provided to me and my siblings. I have also sought after similar individuals throughout my life, sometimes deliberately and other times they simply arrived on my doorstep. They have been mentors, coaches, friends, and confidants, but most importantly, they have been a positive influence in my life. I would encourage every young woman to seek out such individuals. We all need others who can inspire us to be our best, and if such individuals can not be found, read motivational books and materials. They can be a great source of inspiration, as well.
Finally, I have learned that God has given each of us gifts that, when applied to our life's purpose, can lead to a satisfying, rewarding life. The key is to find out what your gifts are, and then align them with an activity or profession through which they can be fully utilized. When you achieve this task, you will have found your own strength and power to walk through this world with confidence, knowing who you are and that what you do really matters.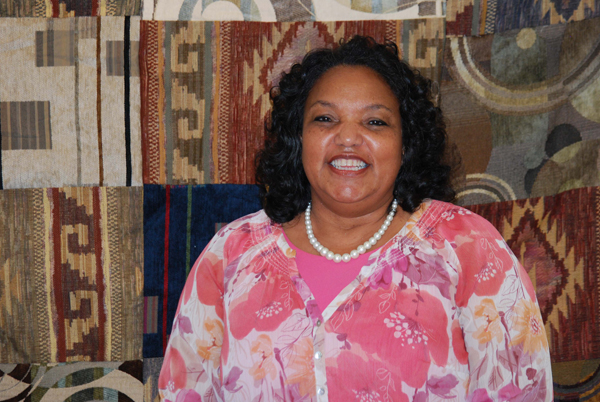 Cheryl A. Burrell has been employed by the State of Rhode Island for more than 33 years and since 1999 has worked in the Department of Administration, currently as administrator of the Human Resources Outreach and Diversity Office. Previously she was employed in the attorney general's office. An advocate for diversity and inclusion, she has been involved for many years with community organizations, personnel associations, special interest groups, boards and committees. Burrell has a bachelor's degree in management from Bryant College and recently received a certificate from the Senior Executives in State and Local Government program at Harvard University's Kennedy School of Government. Burrell is married and has two daughters and two grandchildren.
photo by Agapao Productions