What wisdom do you offer to young women as they seek to find their own strength, power and confidence in the world?
We women are always looking at the lifestyles of women and judging where we are.
I am aware that vexing problems still exist within the field of equality today, subtle and unforgiving, such as compensation, upward mobility and training. Adding choice and opportunity to these goals, we are still watching for progress. However, now I see a more generous and welcoming assistance responding to women.
Years ago, I entered Lake Erie College for Women in Painesville, Ohio. As an only child, I had never lived with so many women. Many, such as myself, were the first in their families to enter college. This experience was not only exciting to me, but relaxing as well. Most of us had been living with the accepted teacher/nurse, wife and mother set of career goals. We started thinking. As I write to you today, I firmly believe that teaching and nursing are vibrant and most interesting career models. Families are good too!
Today, we women have, or are given, many challenges and opportunities for following this life we have through. We are asked to follow these advisories carefully. They are sincere and deserve your most sincere thoughts to match them with who you know yourself to be. The effort you apply to this exercise, in a quiet place, from time to time, may be your inspiration.
My advice to you is not hard advice, but rather soft advice: Learn everything you can about what is going on around you. Volunteer, you'll meet some interesting new people. Attend some events and programs in Rhode Island. Be generous, not necessarily with money, but with your time and spirit. Read as much as you can. Catch up with your friends and family. Listen carefully. Say yes and thank you at appropriate times. Be kind. Know that a positive outlook often precedes a positive conclusion. Have passion for what you do.
You may be doing many of these things already, but don't forget to be proud of the wonderful woman that is you.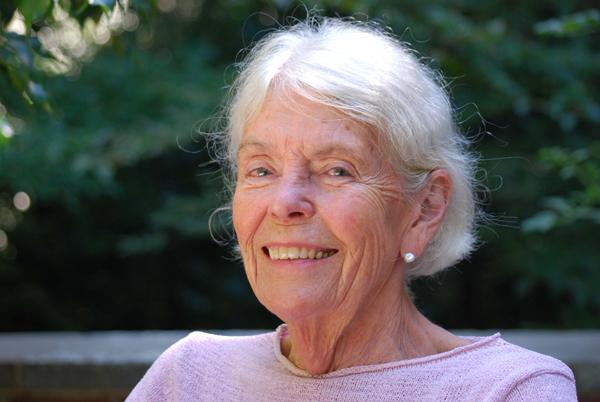 Letitia Carter of Providence is among the volunteers who opened the Coggeshall Farm Museum, Bristol, a working restoration of an 18th century farm, and served as its president. She is a founder of the Fiber Co-op at Slater Mill Historic Site, Pawtucket. As president of the board of Veterans Memorial Auditorium, she secured financing for major remodeling in 1990 and for the return of the Rhode Island Philharmonic's performances. She is a commissioner of the Rhode Island Convention Center Authority with special responsibility as chair of the Vets Foundation. She has been a board member of the Community Preparatory School for 10 years, three years as chair, and also has served as a director for WRNI Public Radio, Planned Parenthood, the Philharmonic and Rhode Island Mayoral Academies.
photo by Agapao Productions