Why is mentorship important and how do you enact it in the world?
I am here today because of strong mentors. Growing up in Central Falls, the daughter of working class, immigrant parents, they instilled in me their powerful example of what it means to help others, be honest, show compassion, and work hard. These core values have guided me throughout my career.
I grew up in a poor community. Most people had no health care. I knew very young that I wanted to improve health care access for everyone, not just those who could afford it. On my desk is a framed newspaper photo from 1979 taken at Jenks Park in Central Falls. In it, I'm a college sophomore, bending over a group of children, teaching them how to use a stethoscope. This commemorates my first community health experience.
Since then, and throughout my career, mentors have guided me. They inspired me to learn, ask tough questions, listen, and expand my horizons. I am honored to know many people who share my belief that health care is a basic human right.
Today, I have the privilege of leading an organization that is life-changing. The Rhode Island Free Clinic gives vital health care to uninsured, low-income adults. Nearly 60,000 people in our state still do not have health care. We provide care thanks to over 800 volunteers and community partners who give their time, talent, and treasure. At the Clinic, patients gain healthcare, volunteers grow in service to others, and student trainees learn how to give good care from inspiring volunteer medical professionals. The Clinic also hosts our state's largest AmeriCorps VISTA Team. This domestic Peace Corps deploys young people at the Clinic for a year of volunteer service, to help do the hard work of giving health care to adults who would otherwise have none.
I'm grateful. Every day I hear stories of how the Clinic changes lives – of patients, of volunteers, of students, and of VISTAs. The Clinic saves lives and also inspires others to seek a life well-lived, in service to others.
This is so powerful. At the Clinic, I serve as a mentor to empower this amazing team of volunteers, students, and VISTAs, and to work to create opportunities for everyone to make a difference. Everything we do sets an example and is focused on our mission of service. The Clinic is possible only because everyone is passionate about their work and the Clinic's mission and our donors are invested in our success.
I tell young people . . . Anyone can make money, but how will YOU make a DIFFERENCE? Whom do you seek as mentors to help YOU grow? What example do YOU set for those who will come after you? Who will be inspired by YOUR work?
Whether you are mentored or serve as a mentor, find your passion and stay true to it. Focus your energies and talents in directions that help. Be honest, be kind, be compassionate, and work hard to be a part of the solution.
"The measure of a society is how it treats it most vulnerable."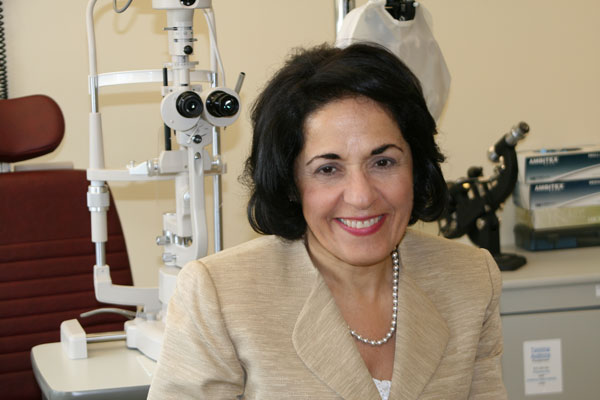 Marie Ghazal, MS, RN is a proven leader in health care, highly respected for over 33 years of dedication to reducing health disparities for Rhode Island's most vulnerable residents. Through her accomplishments as a registered nurse, health center director, administrator and now as Rhode Island Free Clinic's CEO, she exemplifies a strong leader contributing to transformative dialogue on collaborations, community partnerships and a robust, cost-effective health care delivery system. Ghazal holds a Master's Degree in Community Health from Boston University and a Bachelor of Science Degree in Nursing from University of Rhode Island. In 2011, Ghazal received the American Academy of Nurse Practitioners Advocate Award for Rhode Island.
photo by Agapao Productions