Why is mentorship important and how do you enact it in the world?
From the time I was a little girl, I was taught that we had an obligation to give back to the world so that we leave it in a better place than we found it. When your values include helping others achieve their dreams as you are working on achieving your own, it is a great foundation for finding a path to the importance of mentoring.
Every young person needs a relationship with someone who can be a role model, an unbiased sounding board and a motivator.
I began my mentoring as a counselor in training at the Barrington YMCA where I helped little girls build confidence in swimming, sports, and group activities.
I tutored inner-City girls in high school and after college, I moved back to Rhode Island and volunteered at the Smith Hill Center.
What I discovered about myself was that I got more out of the relationships with the children and adults that I met than they probably got from me.
I opened up my company, Residential Properties Ltd in 1981. We began as a six women office in Providence and although I was the youngest member of my colleagues, I found that I became a mentor to these brokers early in their careers.
Over the past 33 years, I have mentored several hundred real estate associates, managers and administrative staff and have found out that their gratitude was all I needed to recharge my own energy. I also found that I went from the "youngest person at the table to the wise counsel over the years!" The advice I give is valued and appreciated by those who ask for help. No one revels in the success of others more than I do. The lack of jealousy and confidence in what I do, make it easy and natural to enjoy Mentoring.
For the last four years, I have been a Mentor at Year Up Providence. This is where I have found a profound benefit to the young women I have been assigned to in the program.
We communicate often and see each other regularly. We discuss challenges in the workplace, the balancing of family obligations and a career path. We become friends in the process and I am a resource for each one of them as they follow their path for attaining their dreams.
I keep a Winston Churchill quote on my desk and live by it every day. "We make a living by what we get, but we make a life by what we give".
The world would be a far better place if more people understood the impact of Mentorship. When my Dad died, a man came up to me after the funeral and said, "Your Dad was my Big Brother when I was growing up. If it wasn't for him, I would never had gone to college and be a CPA today."
What a lovely way to be remembered and a true story about the power of Mentoring!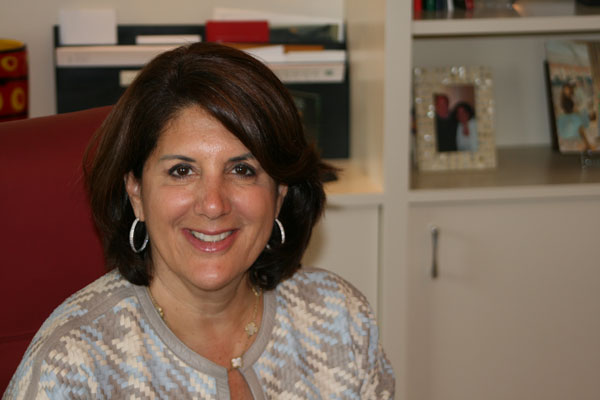 Sally Lapides is president and CEO of Residential Properties Ltd. — a premier residential real estate firm that she co-founded in 1981. A graduate of Boston University with a Bachelor of Art Degree in Art History, Lapides has made enriching our quality of life a priority and works diligently on behalf of the organizations that bring culture and charity to the lives of Rhode Islanders. She has served as the vice chair of the Board of Governors at the Rhode Island School of Design Museum and has been a trustee on the boards of Roger Williams University, Smith Hill Center, Trinity Repertory Company, and Providence Country Day School. She was the former chair of the Board at The Gordon School, the Newport International Film Festival, Global Alliance to Immunize Against Aids, and The Rhode Island Foundation's Equity Action Campaign Committee.
photo by Agapao Productions