How do we build resilient girls? How do you build resiliency in your own life?
Having received a request to write an essay on how to build resilient girls, I considered it a fairly easy task since I have served, and worked with, amazingly resilient people throughout my life. However, once I started to write, the task became much more complex than I imagined.
I'm not sure any of us know how we will bounce back from life's challenges until we're faced with overwhelming stressors. If we are fortunate, we have acquired some resilience "training wheels" as we move through childhood having experienced small disappointments, obstacles to getting what you want, failing, etc. These less weighty situations buoyed by supportive adults can prepare us for those that have the potential to be devastating.
Learning to cope with and rise above difficulties can be taught. If we use mistakes and/or failures as learning opportunities rather than something for which to feel ashamed, we embolden our girls to take risks, venture forth and exude confidence. Girls need positive relationships with adults from who they can be validated for their thoughts, opinions and feelings; adults who can instill a sense of optimism, perspective and hope; who can tolerate uncertainty and who role model resilience. Just as important, girls need to be affirmed and reinforced for exhibiting grit and staying the course when facing challenges.
We need to teach girls the power of problem-solving rather than "fix" things for them. Being there to help them talk through a solution to a problem or a plan for moving forward teaches our girls self-efficacy. Young girls must be taught that what they say matters.
Regarding how I build resiliency in my own life, I would say that I was blessed with a strong foundation by my parents. Team sports from elementary school through college supplemented the foundation and helped me realize the important role that others play in strengthening my resolve. Building a strong support system is vital in weathering those storms that arise throughout life.
As I was assuming the executive director position at my agency, we were on the verge of closing our doors for good. Fortunately, I was a member of a team that never gave up even when the odds seemed insurmountable. With each obstacle we encountered, we found ways around, over or through it. Together, we became an unstoppable force that managed to turn around a failing organization. In answer to how I build resilience in my own life, I have surrounded myself with supportive, passionate, strong individuals who hold similar values and who do not give up. Building resilience is a team effort.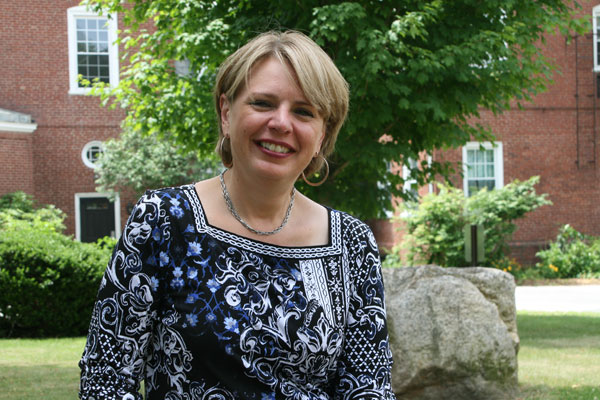 Carlene Casciano-McCann has been the executive director of St. Mary's Home for Children since 2008. She holds a bachelor's degree from Stonehill College and master's degree from Rhode Island College. Recognizing the need for an approach based on dignity, meaning and youth and family voice and choice, Casciano-McCann has focused on improving all facets of service delivery in order to provide trauma-informed services to the youth and families served by St. Mary's Home for Children.
photo by Agapao Productions