One of my earliest memories of a dream job was leafing through my uncle's National Geographic magazines and thinking that I would love to be one of the staff writers of that magazine – getting to travel the world to experience and capture different cultures and environments. From an early age, I had three interests, which helped shape who I am today: enjoying the outdoors, travelling and experiencing different cultures; and working to improve the lives of those who have less.
One of the most important parts of my tweens and teens was being a YWCA-YMCA scout. In Sweden, the two organizations are combined into one, which I think makes a lot of sense, because I believe that gender should not be a barrier in life. The YWCA-YMCA experience was very important to me, because it defined many of the values that guide me today – of inclusiveness and respect for people and our planet. Through the scouts, I also spent a lot of time outdoors throughout the four seasons, figuring out how to manage with few frills and resources – something that has been helpful while traveling and working in Africa and South East Asia.
I come from a family of sea captains and traveling and living abroad has always been part of my family culture. I had the privilege of traveling abroad from an early age, visiting my uncle in South East Asia and going shorter adventures around Europe. My family always embraced opportunities and growing up I was encouraged to follow my dreams. I was not told to go for the most secure or practical career, but to do something that I really like.
When I went to the university, I decided to focus on economic geography, international development, and environmental studies. Over the last twenty years I have been fortunate to work around the world, assisting coastal communities in managing their coastal and marine resources. In all of my work, I am putting people – and especially women – first, realizing that a sustainable future lies in balancing environmental conservation with equitable social and economic development. I did not end up being a National Geographic writer – but in a way, I am building the stories that they cover.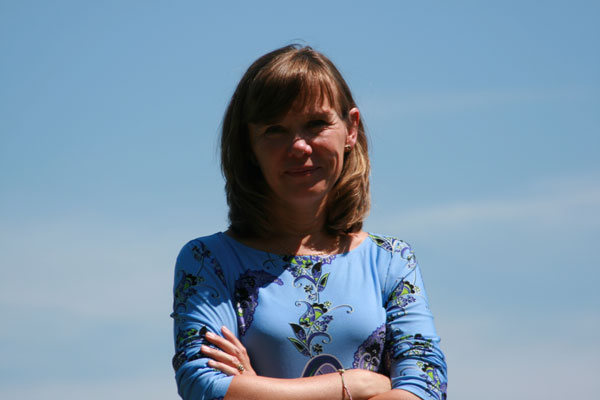 Elin Torell joined the Coastal Resources Center in 2002. As director of International Programs, she leads CRC teams in implementing long-term field programs around the world. She provides programmatic direction and selected technical support within her main areas of expertise: monitoring, evaluation and learning, livelihood development, gender mainstreaming, population and environment, civil society, fisheries management and environmental compliance. Torell has more than 15 years of experience providing technical assistance and leading complex and interdisciplinary projects in East Africa and South East Asia. She is an expert in project management and developing and leading strategic planning, monitoring and evaluation systems that foster learning within projects as well as across multiple projects. Torell has a PhD in environmental studies, an MsC in human and economic geography and a bachelor's degree in social science.
photo by Agapao Productions