YWCA Rhode Island recognizes women in industry, culture and public service
event underwriters and attendees – thank you!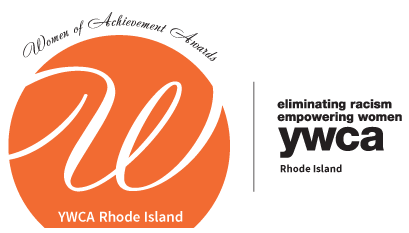 Thirteen women and two organizations were recognized for their accomplishments promoting peace, justice, freedom and dignity at the 12th Annual Women of Achievement Awards Luncheon, held September 27 at Kirkbrae Country Club in Lincoln. Deb Ruggiero served as the event emcee.
Congratulations to the 2016 honorees. YWCA Rhode Island appreciates the underwriters and attendees celebrating the following Women of Achievement and Organizations of the Year: Kimberly Ahern, Melba Depeña Affigne, Carolyn Belisle, Jessica David, Adriana Dawson, Kathy Flores, Brittany Star Hampton, Mary Kay Harris, Melissa Husband, Laura Ann Pisaturo, Mary Reilly, Camille Vella-Wilkinson, Rose Ella Weaver, Amica Mutual Insurance Co., and Bryant University.
Women of Achievement Awards are recognized nationally. They bring attention to the accomplishments of women in industry, culture and public service in local communities.For additional information, visit www.womenofachievementRI.org.
silver
Blue Cross Blue Shield of Rhode Island
Northwest Woolen Mills/Heat Smart Campaign
Rhode Island Foundation
shining
Brown University Athletics
Eastern Bank Charitable Foundation
sincere
Amica Mutual Insurance Co.
Bryant University Women's Summit
Foster Forward
Gilbane Building Company
Navigant Credit Union
Barbara Sokoloff Associates
United Way of Rhode Island
Women & Infants
sister
Centered Change, LLC
Dr. Day Care
The Law Offices of Susan Gershkoff
Gloria Gemma Breast Cancer Resource Foundation
Lori Anderson, CRPC – Merrill Lynch
Opportunities Unlimited
Planned Parenthood
Sansiveri, Kimball & Co. LLP
smile
Advancing Women's Excellence
CRM Modular Homes/Emerald Reconstruction LLC
Ocean State Center for Independent Living
the many guests of the Honorees
donation
The Chace Fund, Inc.
Carlene Casciano-McCann
Sally Lapides
Nixon Peabody LLP
in kind
Crown Trophy, plaques
Park Square Florist, Inc., corsages
Deb Ruggiero, emcee
Swarovski, gifts